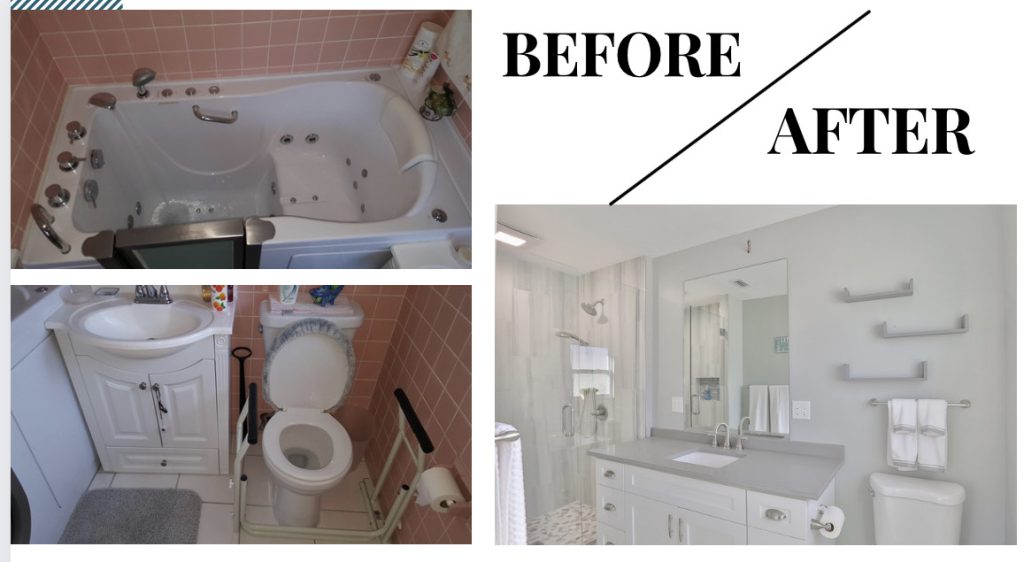 BATHROOM REMODELING MADE EASY
Modernizing your bathroom and upgrading its functionality is a great reason for change. Or maybe you just want to update its style and change up its color scheme to freshen up your home. No matter why you want to remodel your bathroom, we have seen it all and are standing by to make your dream bathroom a reality.
We can plan every aspect of your living space remodeling to reflect exactly what you want to display and bring the most out of your home. Where you need more functionality, it's our job to add it. When a more updated look is needed, our professional contractors can take care of that too. Your living space will be luxurious and stylish while it serves its purpose through a well thought out plan for function and a look that you can be proud of.
By designing an exceptional and perfectly tailored bathroom is our premier goal to improve the functionality and comfort of your home and your lifestyle. Your restroom is undoubtedly among the most influential spaces in your house when it comes to getting a return on your investment.
Our licensed contractors are ready to assist you.Call us today and you won't be disappointed!
WANT TO RENOVATE KITCHEN OR BATHROOM ?
We can help you with that !